Letter: Don't understate sexual violence through partisan politics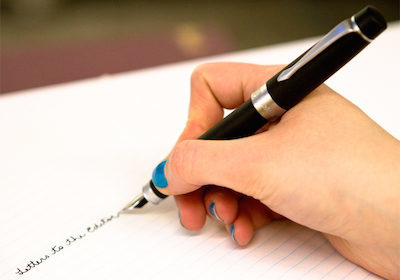 On the evening of Jan. 25, the #MeToo movement came alive in our own backyard as allegations against Patrick Brown, the former Ontario Progressive Conservatives (PC) party leader, surfaced. We watched as his executive team members released consecutive statements that they would be resigning from positions as campaign manager, chief of staff and Ontario PC press secretary.
He stood alone at the emergency press conference held at Queen's Park in the early morning and assured the public that these allegations were "categorically untrue" and since he grew up with sisters, such claims could not be true. He then exited the building quickly, but not before telling the press, "I will be at work in the morning." Brown then resigned a few hours later on Jan. 26 as Ontario PC leader.
Crossing party lines, allegations of sexual misconduct against Kent Hehr, former Minister of Sports and Persons with Disabilities, arose in a string of tweets following the Patrick Brown press conference. An Alberta public servant described how the Minister made her and fellow colleagues feel unsafe after making inappropriate comments. According to Global News, Hehr issued apologies to two women and a statement of defence to another, declaring that the comment was misinterpreted.
Kirsty Duncan, Minister of Science, assumed Hehr's role in the face of his resignation. Jamie Baillie, Nova Scotia PC leader, and Claude-Éric Gagné, deputy director of operations at the prime minister's office, have also been removed from their offices in light of sexual assault allegations.
It is evident from this number of allegations and resignations that sexual violence is not a partisan issue, but rather a troubling reality that is thriving in the most executive offices in the country.
How is it then that so many continue to see it as a partisan issue? Individuals involved in partisan politics have a tendency to celebrate the news of sexual misconduct allegations when directed at the opposition.
On the evening that allegations against Brown went public, I received messages saying, "We just won the election!" without any remorse or solemnity. I had friends who questioned the legitimacy of the allegations because of how "easy" it would be to call assault and ruin his political career. On the other hand, individuals in partisan politics are so quick to refute allegations when they are directed at their own party members. Both of these responses, however, gravely negate the significance of the survivor's disclosure.
The survivor has either felt unsafe in the workplace or experienced a violation of their sexual integrity, but the details of the disclosure are lost in the political monopoly until the specifics are needed to refute disbelief. The stories are only re-told to convince voters that said candidate or party does not respect women, but if parties genuinely respected women they would not capitalize on the suffering of survivors.
The reason why news of sexual misconduct allegations is so fatal to anyone's reputation lies in the inherently heinous nature of violating someone's sexual or bodily integrity.
The mere association of such a repugnant deed has the tendency to remain enshrined in the minds of voters long after the allegation, a characteristic specific to sexual assault allegations.
This notion, however, is often completely lost on political party affiliates—until you remind them that the survivor survived something vile, that the survivor needed to tell their mom what happened to them, that the survivors most likely suffers from post-traumatic stress disorder (PTSD), depression or anxiety. While respecting the privacy of survivors, it is imperative that we do not forget the individual behind the allegations, regardless if they are directed towards a political figure or not.