Letter: Gun deaths won't stop until gun control is prioritized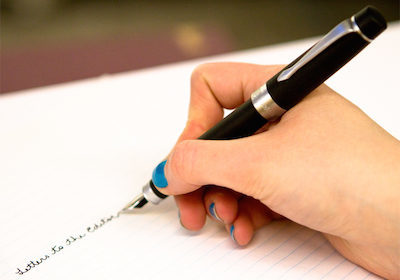 I remember the ground was lightly dusted with snow and Christmas lights lit up every classroom, when my mom picked me up from school and said, "A gunman is holding children hostage in an elementary school in Connecticut." I sat in the back of my mom's minivan in absolute disbelief and blinding devastation.
Although I am older now and my mom has graduated from her minivan days, my paralyzed reaction to these incidents persists. Every time I am informed that a gunman has opened fire on civilians in a stadium or concert, or a school is under lockdown, I am unable to do anything but gape in bewilderment.
For Canadians, this kind of violence is very difficult to grasp. Although we have experienced our fair share of gun violence, most notably the École Polytechnique massacre in 1989 and the killing of a soldier at the Canadian War Memorial in 2014, we cannot even begin to compare ourselves to the United States. According to Gun Violence Archive, there have been 278 mass shootings in 2017 alone and at least 225 reported cases of gun violence/ unauthorized use of guns within the last 72 hours in the U.S. The solution, however, is not very difficult for Canadians to grasp—gun control.
Canada has a strong history of gun control. This dates back to pre-1892 when a justice of the peace could sentence anyone in mere possession of a handgun to at least six months in jail. At the same time, the Canadian Constitution and current gun laws forbid concealed firearms and require compulsory education before a gun/firearm license can be issued.
In America, however, the right to bear arms has been constitutionally-entrenched since 1791 with additional support from the National Rifle Association, which prevents the Second Amendment of the American constitution from being infringed upon within any new legislation. It is obvious from America's deep-rooted gun culture and constitutional guarantee that stopping the violence will not happen by tomorrow.
I do not believe that there will be widespread gun control in the United States until the magnitude of harm grows even wider. In an Oct. 7 Toronto Star article, reporter Daniel Dale discussed how many gun enthusiasts are 'single-issue voters,' meaning their main concern is electing a representative who will protect their right to bear arms. This is in stark contrast to how many gun control advocates are also concerned over a wide spectrum of issues.
Clearly, the epidemic of gun violence hasn't reached the point to where all Americans will voice the need for gun control at the ballot box.
I believe that mass shootings, children injuring themselves with their parents' guns, and handgun suicides will continue to plague Americans and grow in frequency until the magnitude of harms extends dramatically to the average American and personally compels them to make gun control a priority in their country.