Letter: Indigenous schools need more support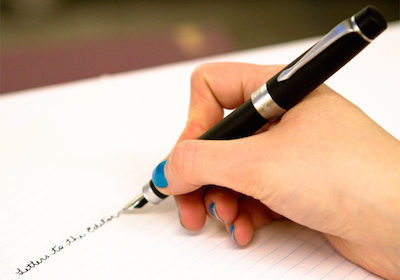 The government is not taking First Nations children or their education seriously. Simply compare the state of elementary and high school education between public school boards and on-reserve schools.  Theoretically, they should receive the same treatment, because here in Canada, we are all equal, of course.  However after doing some research and reading through news articles, it is painfully clear that in reality, there are quite a few disparities that are unfair to Indigenous children, especially those living in remote, northern areas. 
Take, for example, the education gap estimated at between $336 million to $665 million in December 2016 by the Parliamentary Budget Officer (PBO).  This enormous gap is the difference in funding by Indigenous and Northern Affairs Canada (INAC) for on-reserve schools and that of provincially-run public school systems.  In addition to that, in Ontario and other provinces, many on-reserve schools do not meet provincial standards.  They lack educational resources such as up-to-date textbooks, libraries, technology, and nutrition programs that are generally commonplace in Ontario public schools.
Some do not blame the government for the disparities.  After all, this situation is not the fault of the current government; it was inherited from previous administrations.  Compared to them, Justin Trudeau's Liberals are doing well.  In 2016, they committed $2.6 billion over the next five years towards INAC to address these issues.  It is now in the hands of the department to allocate effectively.
Despite these arguments, I have to stand with advocates who disagree that the government cannot be held accountable.  There is clear discrimination against First Nation students through spending, and this information comes straight from the PBO. 
In the report, the PBO disclosed that the Ontario Liberal government could not explain how it calculates money distribution to First Nations. Inexcusable, especially considering that there is an Ontario funding formula to calculate the amount allocated to each student.  This estimate considers factors including geographical location, student population size, socio-economic status and special education needs.  Only when a First Nations student attends a public school in Ontario do they receive formula benefits.  Simply to clarify this picture, tuition to a public school student in the Superior Greenstone board in Northern Ontario is $22,000, while for First Nations students attending a band-run school in the area, it is $13,000, according to a CBC News article.
My conviction that we must do more for Indigenous children is based beyond, not solely, in the financial issues ingrained in the situation.  These are real children growing up suffering from an unjust and indefensible system.  The ripple effects of attending under-funded and consequently under-equipped schools are negative and long-lasting.  Teachers leave for the public school system's competitive salaries.  Students question their own value in face of the unfair treatment.  Some fall through the cracks into detrimental habits and lifestyles.  Some tragically conclude that their lives aren't worth it.
How unspeakable is it that the report finding the tuition difference in Northern Ontario schools emerged only after the news of one First Nations community's inability to implement recommendations for Indigenous schools from a Thunder Bay suicide inquest?
First Nations children deserve so much more.