Eritrean-Canadian youth awarded $3,000 in scholarships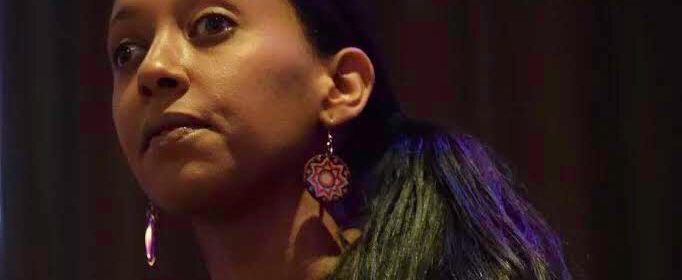 Six Eritrean-Canadian high school students have earned $3,000 worth of scholarships after a Carleton student-founded organization held its first fundraiser gala to promote the merits of post-secondary education.
The Eritrean Youth Initiative (EYI), a non-profit organization that works to empower and support Eritrean-Canadian high school students who want to pursue higher education, hosted accomplished university graduates and guests at the Centurion Conference and Event Centre on June 24. The scholarship recipients, selected by three people from Ottawa's Eritrean community, are Nabayit Solomon, Eden Yohannes, Abel Mengistab, Rim Atsmegergish, Rim Zeghai and Melenna Awaju.
The event, sponsored by the Carleton University Students' Association (CUSA) and Carleton's Eritrean Students' Association (CESA), saw over 300 people attend, including students and staff from different post-secondary institutions.
In December 2016, Efrem Berhe, a fifth-year public affairs and policy management student at Carleton, founded the non-profit EYI with University of Ottawa graduates Saba Berhane and Negash Haile. Berhe said a lot of people have told him the gala to support Eritrean youth is one-of-a-kind.
"Eritreans love celebrating but there are not many organizations that do this so it's like the only organization that has brought everyone together," he said.
According to Berhe, the EYI originally planned to buy laptops or school utensils for the students, but the gala was so successful they were able to raise enough to offer scholarships instead.
"We believe in community building through education. Giving leaders higher education is the best choice," Berhe said.
Kokeb Solomon, president of CESA, started the event by encouraging students to find themselves by getting involved.
"[By] joining clubs, teams, and things you really enjoy, you are going to have the best experience and create community," Solomon said.
Haben Girma, the first Eritrean-American to be named a White House Champion of Change and the first deaf-blind person to graduate from Harvard Law School, was the keynote speaker.
Girma's attendance aimed to celebrate National Blind-Deaf awareness month, Canadian diversity and higher education, the EYI's Facebook page stated. Girma discussed the importance of education during her speech.
"I believe in encouraging people. I believe in recognizing people who do hard work and make a difference," she said. "The importance of education is to build up tools so when you are done with high school or college, you have the tools to make a difference in your community."
Girma said she learned basic sign language and braille as tools to communicate with different people and make a difference. She emphasized that accessibility is a civil right and said disabled people play an important role in society.
"People with disabilities drive innovation," Girma said. "They are an asset to our community, and that is why we have to be inclusive."
"Disability is a talent and an asset. It is better to be different than to be indistinguishable. When you are different, you stand out," she said.
According to her, creativity and persistence are the best solutions to overcoming challenges.
"I encourage that you address each obstacle one at a time," Girma said. "Take the first obstacle and ask yourself, 'what are the alternatives?' If you cannot do option A, then what are options B and C?" she said.
"There is always an alternative solution. I cannot read with my eyes, but I can read with my fingers. Find a solution that works for you."
Fahd Alhattab, the former president of CUSA, and Jessie Singh Chahal, a former senior advisor to Prime Minister Justin Trudeau, also spoke at the gala. Singh Chahal emphasized good education and public engagement, and encouraged attendees to be proactive members of society.
"I urge you to be patient and cherish the time you have to develop relationships in school," he said. "Knowing what it means to be different is more valuable than ever before. Lean into your community and what makes you different. Your experiences is what makes you, you."
Alice Luu, a guest who attended the gala, said it was inspiring listening to how Girma overcame her obstacles with persistence and courage.
"Listening to the keynote speaker and seeing all the Eritrean youth receive their well-deserved scholarships for their hard work was my favourite part," she said.
Photo credits: Sissi de Flaviis