Letter: Ottawa is not ready for Canada 150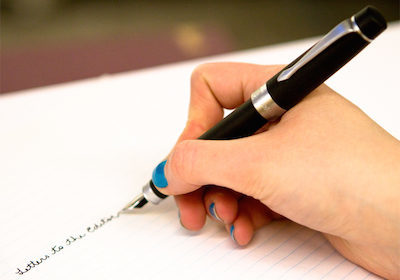 What is expected to be an exciting birthday for Canada could be overshadowed by security concerns and the lack of preparedness by the City of Ottawa.
In light of terrorist attacks around the globe, security concerns are at an all-time high. Any large events that involve many people in confined spaces should be of concern to organizational officials. But with Canada's 150th  birthday fast approaching, is Ottawa secure enough and physically ready for the massive influx of tourists?
Local newspapers have been ablaze with different articles trying to justify how Ottawa will be on full alert and security will be heightened for the events that are rolling out throughout the month of July. Different sources have been reporting the methods being used to ensure security, such as baggage-checks before setting foot on Parliament Hill, as well as increased police and security on the premises. However, gathering a large mass of people in a small area increases the possibility of a security breach. In a recent article published by Global News, Mayor Jim Watson even admitted that no one can guarantee 100 per cent safety, regardless of how much of a security hike there is. Thus the feeling of concern is absolutely justified.
Regarding the city's planning for the event, over the past year, I have been keeping a close eye on the different headlines for Canada 150 events here in Ottawa, and I don't feel we are ready.  The city is currently undergoing massive changes, especially in the downtown region, causing traffic and everyday life to slow down drastically. Construction sites across the city create hazards for tourists and locals. As was seen last year, the construction of the O-Train led to the opening of a sinkhole on Rideau Street, causing panic and disorder to ensue. If something of this nature were to occur again this year with thousands more people present, it would be a catastrophe.
I am conflicted as to what to do, as I would like to attend the festivities, but I too am worried about what might happen. I have talked with many people who are planning on avoiding downtown on Canada Day, because they are scared of what could happen. They are opting to head to the beach for the day or visit a cottage for the weekend rather than risk their safety by attending celebrations downtown. This is not to discredit the safety of our great nation. Canada is highly regarded as one of the safest countries in the world, but anything can happen, and many are not willing to take that risk.
In order to accommodate all the people that are expected to be in town on Canada's 150th birthday, we would have needed to start planning long before we did, ensuring that all measures had been taken to ensure the safety and security of the guests that will soon be among us.
If it were only for security concerns, I would fully support the events happening in Ottawa on July 1. We cannot live in fear; thus, we should continue with our lives, always remaining vigilant. However, because of the lack of preparedness on the city's part, we are not ready to welcome hundreds of thousands of tourists to Ottawa and expect them to have a memorable experience. As unfortunate as it is to say, shortcomings are inevitable and may ruin the experience for the majority of those in attendance.