Health and Fitness blog: Ottawa's rad running trails

With warmer weather drawing people to the great outdoors, the spring and summer seasons are a great time to pick up a timeless fitness activity: running. And Ottawa offers a wide array of green spaces that make the trek worth it. These places have some great natural scenery to pass through as you sweat out those winter calories, so check them out on a solo run or a walk with friends!
Gatineau Park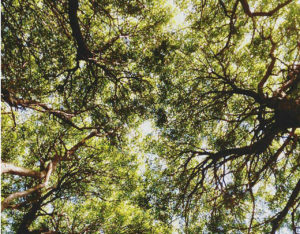 Although Gatineau Park is probably better suited for hiking than running, it offers a wide variety of trails for all seasons. One of my favourites is the Pink Lake trail, which is part trail, part boardwalk, and winds around Pink Lake with several lookouts and platforms along the way. Gatineau Park is a little further away from the city but it's definitely worth the trip and is accessible by car or a few of the STO buses. My favourite time to go to Gatineau is in the fall, as the leaves change colour.
Hog's Back Park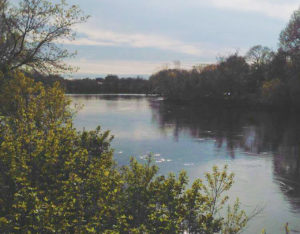 Hog's Back Park is on the smaller side but has lots of little trails that are great for running or hiking, as well as one major lookout point that overlooks the Rideau River and Heron Bridge. Approximately 20 minutes from campus on foot, Hog's Back Park is connected to Vincent Massey Park and Mooney's Bay Beach via bike paths. The park is popular for its huge waterfall of the same name, and attracts a lot of tourists during the summer months. There's also a little canteen station where you can buy ice cream and other snacks, which is a bonus.
Dominion Arboretum/Fletcher Wildlife Garden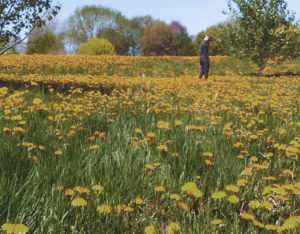 The Arboretum is one of my favourite places in Ottawa. It features a variety of wooded and open areas, and many pathways. It's especially beautiful in the spring when everything starts to bloom. It's connected to Fletcher Wildlife Garden via trails, and is also accessible from the canal pathways. Located just across the locks from campus, it's great for when you want to be surrounded by nature without having to leave the city.
The Rideau Canal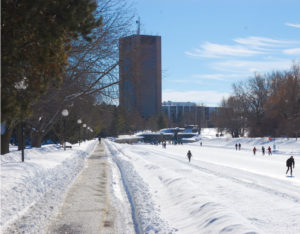 The canal's pathways wind through the city and are very popular with runners and cyclists. It can get pretty crowded, particularly during the summer, so watch out for oblivious tourists and pedestrians. Because it's so long, running along the canal offers a variety of great views of the city. My favourite part of the canal pathways is the section between the locks at Château Laurier and the rear of Parliament Hill. There's a little trail just off the main pathway which leads to a steep series of stairs, which are great if you're looking for a more intense workout, as well as a beautiful view of the Ottawa River.
So what are you waiting for? The sun is coming out, the flowers are blooming — nature is calling, and it's time to put on your running shoes and answer its call.
Photo credits: Meaghan Richens