Campus Style Blog: Thrifty Thursday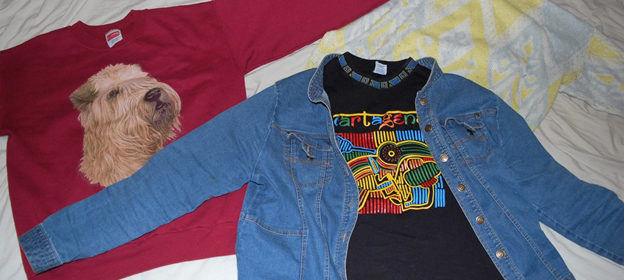 When you're a student, clothes shopping can get expensive, especially if you're trying to keep up with current trends.
Thrift-shopping is a budget-friendly alternative to big box store shopping. It's also a great way to support community initiatives, lessen your environmental impact by recycling, and score a unique thrifted piece to add to your wardrobe.
Here are a few of my favourite spots in Ottawa and a few tips and tricks on how to make thrifted clothes a part of your own personal style. Whether you're a fashionista or just a poor student, thrift-shopping has got you covered—literally.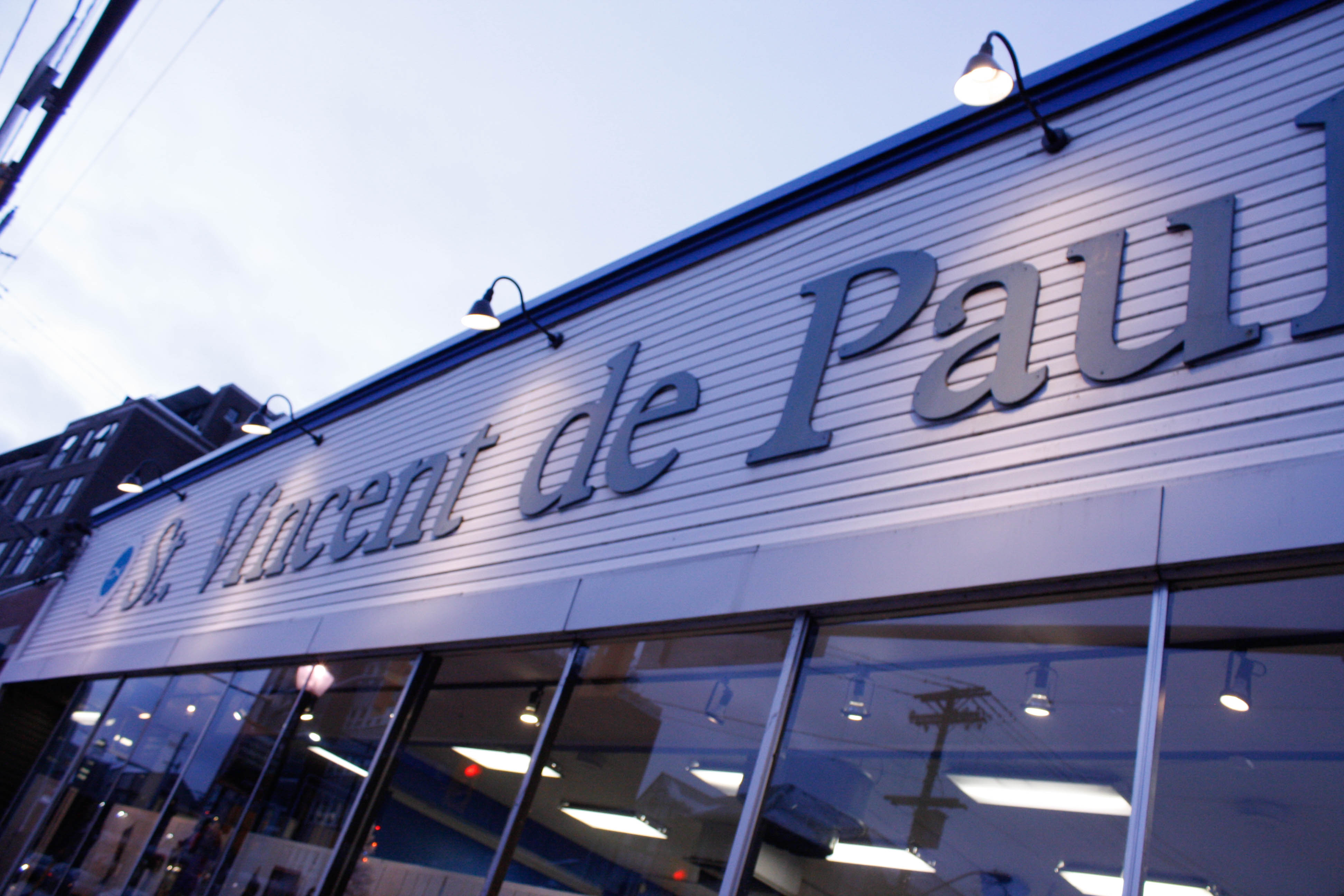 St. Vincent de Paul – 1273 Wellington Street West
According to their website, their profits go to various community programs. This store is on the smaller side but still has a great selection of clothes in good condition. With winter in full swing, they now have a fairly large selection of sweaters and jackets. They also have a neat little houseware section full of all sorts of knick-knacks and art you can use to spice up your dorm room or apartment. I've found some great books here, as well as a small globe with a vintage map of the world on it that now complements my apartment décor.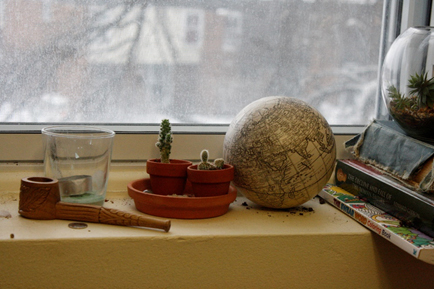 Vintage globe and baby plants – $1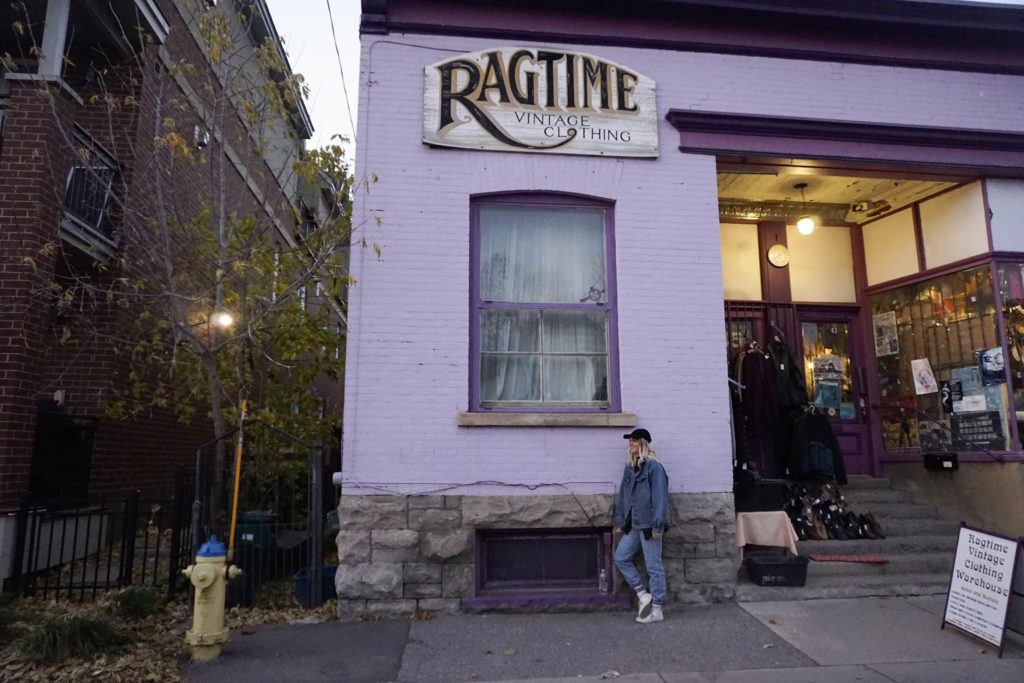 Ragtime Vintage Clothing – 43 Flora Street
Ragtime Vintage Clothing is located just west of Bank Street in Centretown. The store is packed to the rafters with all sorts of vintage clothing, from bowler hats to army jackets, all in great condition. The clothes here tend to be a little more expensive than other spots but are worth it. As well as clothing available for sale, you can also rent retro clothes and historical costume pieces from Ragtime. Something I've learned while thrift shopping is to check clothes before buying them. Everything in a thrift store is there because someone else didn't want it, so be sure to check for rips, stains, and other defects. Most stores are pretty good about sorting out the bad stuff, but it never hurts to double-check. I found a Notorious B.I.G shirt here in great condition that I like to pair with high-waisted jeans or a skirt.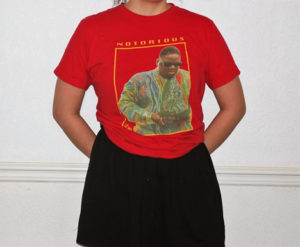 Biggie Shirt from Ragtime Vintage – $20
Value Village – 1375 Clyde Avenue
Value Village is one of the larger thrift stores in the city, so it definitely has the most selection. It is certainly larger than the other stores combined. They have many locations but this one in particular's women's section is notably larger than the men's and you have to dig a little bit to find the pieces, just because there's SO much stuff to sort through. If you're looking for a good pair of jeans or an ugly Christmas sweater, Value Village is a definite go-to. I bought one of my favourite pairs of high-waisted jeans from their men's section, which brings me to another tip. Don't be afraid to check out the section of the opposite sex because clothes are inanimate objects and literally have no gender. If you want to wear something, freaking wear it! As long as you're comfortable in it, who cares where it came from? As someone who enjoys oversized shirt-dresses, the men's section can be a goldmine, and quite often, it's cheaper to shop there than the women's section.

High-waisted jeans from the men's section at Value Village – $7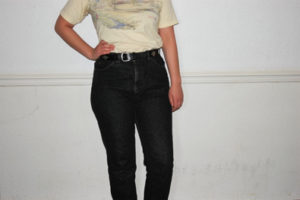 A few of my favourite thrifted finds, all from Value Village.
Sidney Weiss

Sidney Weiss is wearing a pair of Levi's thrifted from Value Village for just $4. Every girl needs a good pair of high-waisted mom jeans, and what better place to find them than a thrift store with hundreds of them?
Her denim jacket is also thrifted, only cost $12, and is one of her favourite thrift store finds. Denim jackets are timeless, and a great way to bring any outfit together.
All-white sneakers are a current and growing trend, and are a great addition to any casual or urban-inspired outfit. Weiss found this pair at Value Village.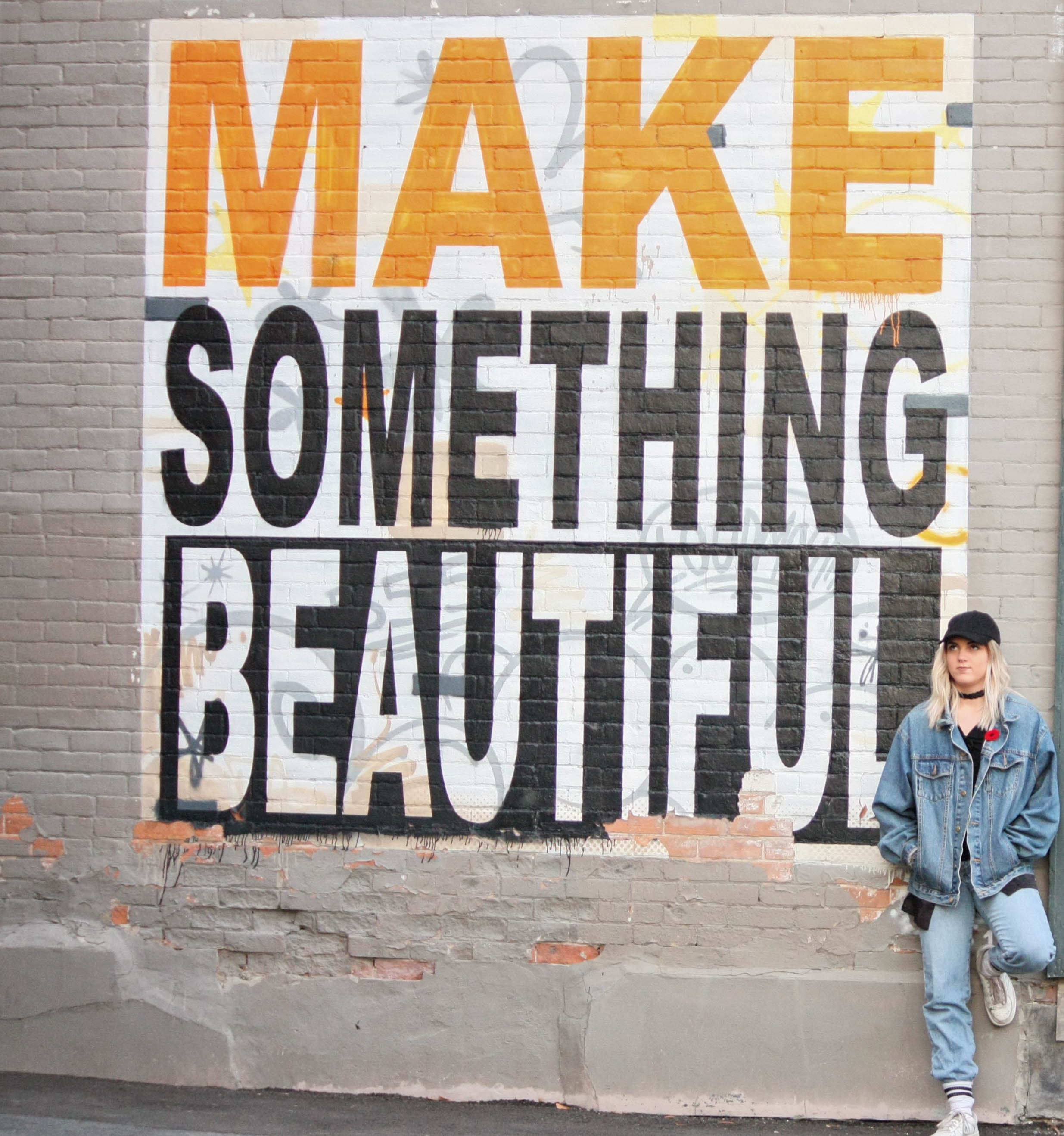 Megan Sibley
Megan Sibley's outfit is composed of a mixture of pieces from both Value Village and Salvation Army. Sibley said she likes thrift shopping more because of how original the clothes are, rather than the low prices.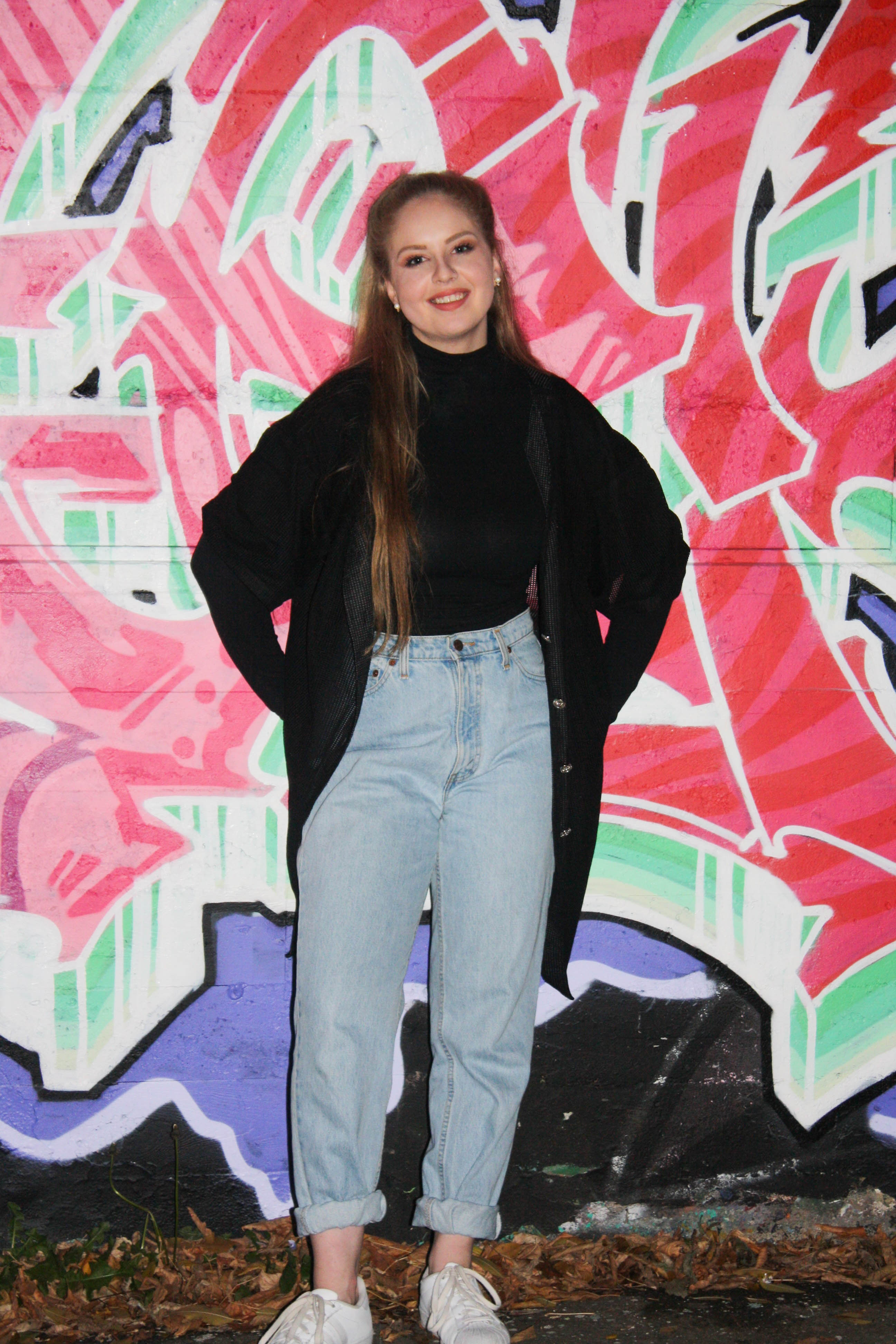 Joshua Soucie
Joshua Soucie is wearing a poncho from Reclaimed Vintage from ASOS, which is a brand that reworks used fabrics and turns them into something new.
Soucie said Value Village and Salvation Army profit off the used clothes they sell and exploit Canada's lower-class. He said he prefers to support creative artisans that repurpose fabric, and it is still an inexpensive way to shop.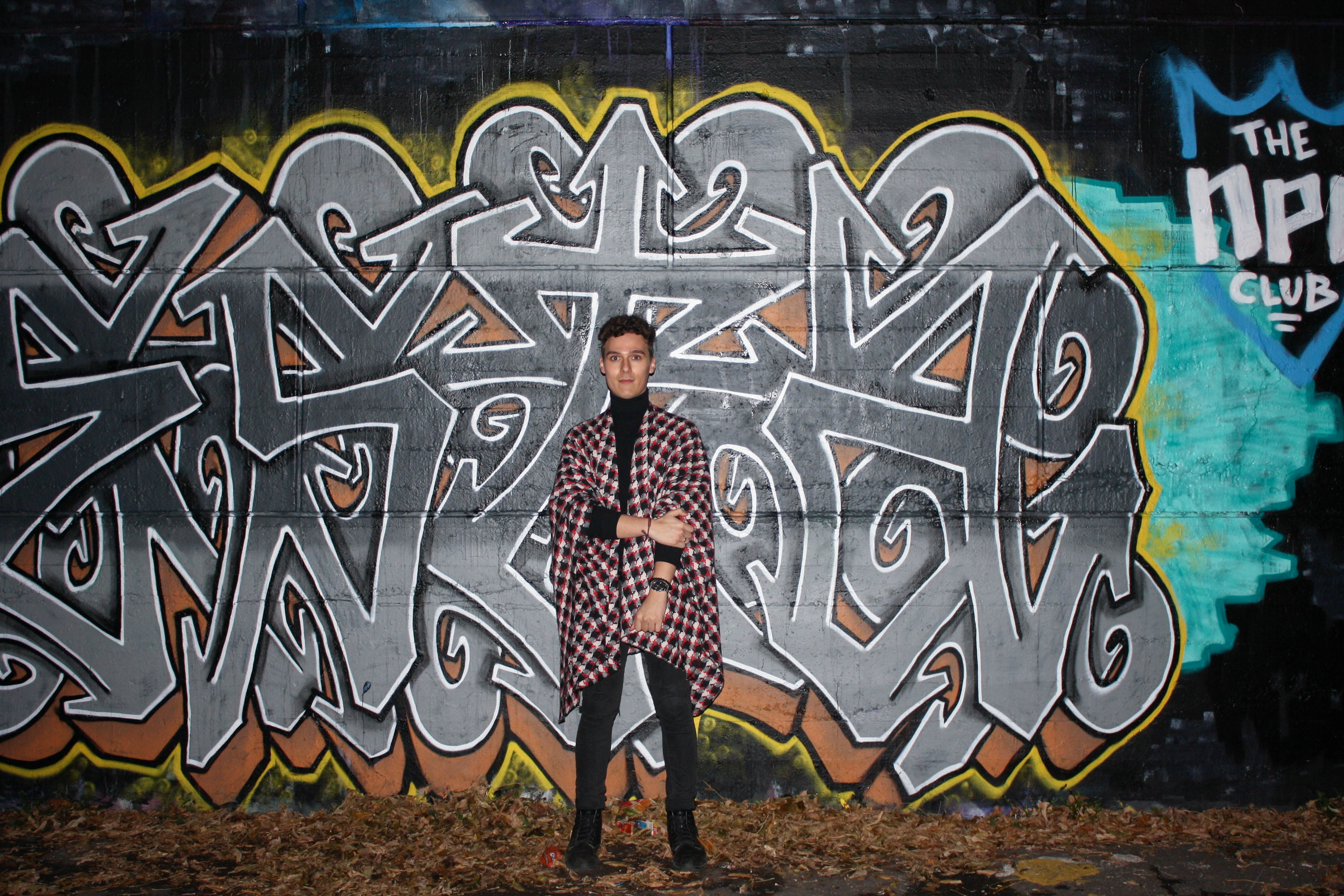 – Photos by Meaghan Richens