Meyer returns to men's water polo team at age 56

Bill Meyer had already graduated from Carleton University, established a successful career in real estate, competed in the 1984 Olympics, and coached the Carleton men's water polo team for 20 years when he returned to the pool this year as a player at 56 years old.
"For about 25 years I've been saying someday, I'm going to play for the Ravens," Meyer said, a time longer than most of the other players have been alive.
"This is my mid-life crisis," Meyer said. "This year I said I'm going to play for the Ravens. This year."
Meyer has played water polo since he was in high school in Burlington, Ont.
He was a member of Canada's Olympic men's water polo team from 1977-84. The Olympic team won the bronze medal twice in that time at the Pan American Games, once in 1979 and again in 1983.
In the 90s, Meyer came back to Carleton to coach, occasionally getting in the water to play with the team during practices.
Meyer's teammate Rodrigo Rojas said he thought it was a joke when Meyer showed up as a player for the first practice of the season after he coached Rojas for two years.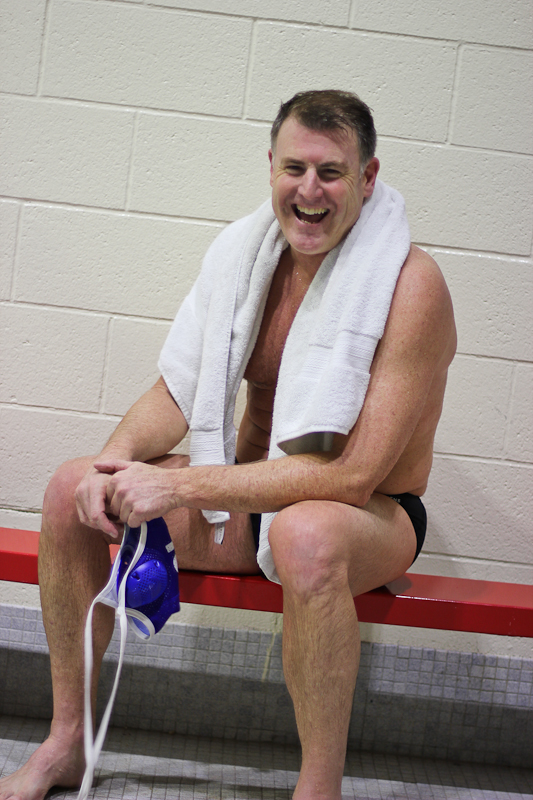 "He knows the game really well," Rojas said. "He can be steps above the game."
Meyer said despite the change in his role on the team, he spends the same amount of time at the pool as he did before.
"The only difference is that I'm in the water instead of on the deck," he said.
Meyer is taking the required three courses to qualify as a full-time student eligible to play on a varsity team.
In between his sociology, media marketing, and biology classes, Meyer continues to work in real estate with four employees underneath him, while balancing family life with a wife and children.
To anyone who may question the fairness of a former Olympian playing on the varsity team, Meyer said, "I put 46 years in this sport. I deserve water time as much as anybody," adding the advantage is to the players with younger bodies.
"I'm very fortunate my body has been able to maintain a certain level that I can still be somewhat competitive at the varsity level," he said.
Meyer said he has good relationships with the other players on the team, many of whom he has coached in previous years.
"I know they feel like I'm older than most of their dads, and I don't think many of them think their dad could be doing what I'm doing," he said.
Fourth-year Ravens men's water polo player Yannick D'Mello said it's an adjustment for his former coach.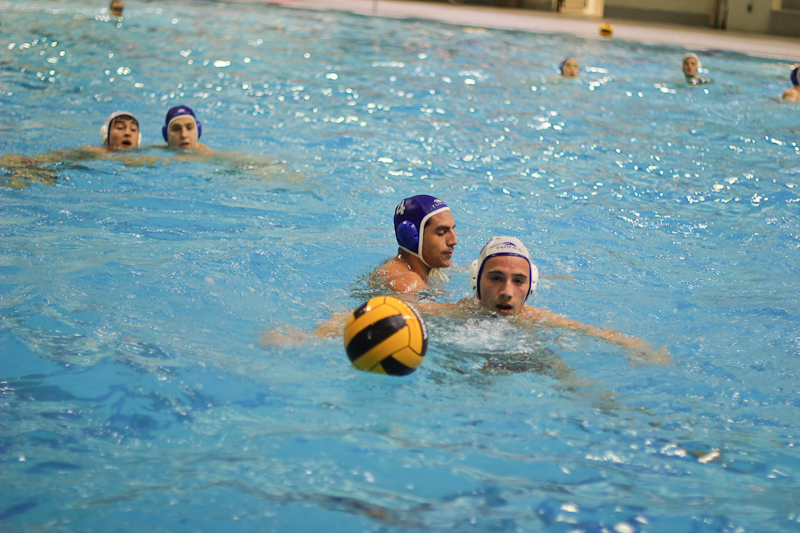 "Sometimes [Meyer] seems torn between whether to play the role of the player or the coach, but I find he balances it well," he said. "Now that he's closer, we can hear him yell a lot better," he said.
Meyer said it's unlikely he'll continue as a student and varsity athlete for the duration of his arts degree because of his already-established career.
But he said he's enjoying this experience while it lasts.
"I don't know that I'm the typical 56-year-old," Meyer said.