Hassan Diab extradited to France, charged with first-degree murder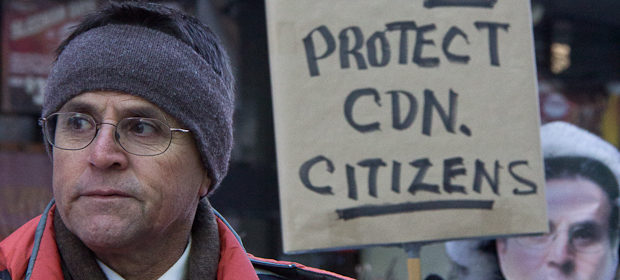 Former Carleton sociology professor Hassan Diab was charged with first degree murder in France on Nov. 15 for his alleged connection to a 1980 bombing of a Paris synagogue.
Diab was extradited to France on Nov. 13 following the Supreme Court of Canada's denial to hear his appeal. He remains in detention in the Paris vicinity, according to a press release by the Hassan Diab Support Committee.
French authorities said they believe Diab is one of the suspects of a 1980 Paris synagogue bombing which left four dead and a dozen injured. Diab has denied all allegations against him.
Before his suspension in 2008, Diab taught courses in sociology at both Carleton and the University of Ottawa.
Evidence against Diab includes a handwriting analysis by French authorities of a hotel registration card that authorities believe is written by the suspect. The analysis said the writing resembles Diab's handwriting.
In their press release, the Hassan Diab Support Committee stated Diab will remain in detention in Paris for two years until his investigation is completed, and will await the decision of whether he will be put on trial or not.
"We will fight the accusations, and hopefully the fact that there is no evidence against my client will prevail and he will be set free," said Stéphane Bonifassi, Diab's French lawyer, in a statement.
"This action by the Canadian government is inhumane to the point of cruel and unusual," said Donald Pratt, one of Diab's supporters, referring to the Supreme Court decision.
"This is not about Canada's authority to do what it has done. This is about failing to respect standards of human decency," he said.
Related Articles:
Justice Minister orders Diab be extradited to France