Robbery on campus under investigation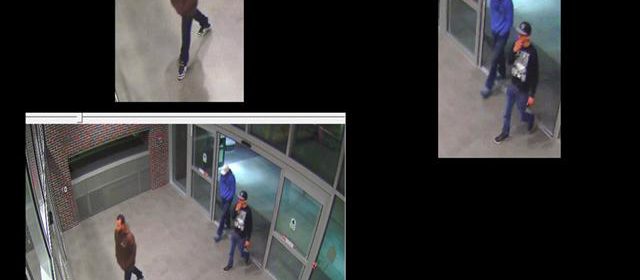 The Ottawa Police Service (OPS) are turning to the public for assistance to help identify three suspects wanted in relation to a swarming on Carleton's campus Sept. 28, according to an OPS press release dated Oct. 29.
At approximately 1:10 a.m. the male victim, aged 22, was leaving Oliver's Pub and was accosted by three males while exiting the University Centre building, the release stated.
The suspects attempted to steal the victim's phone, but only managed to flee with some of the victim's keys, according to the release.
The victim sustained minor injuries and did not require medical attention. The release describes all three suspects as Middle Eastern and between 18-25 years old.
The first suspect is said to be 5'10" tall, unshaven, and wearing a brown hooded sweatshirt with dark pants.
The second suspect is 5'8" tall, described as wearing a blue hooded sweater with jeans and a white baseball cap worn backwards.
The third suspect is described as 6'0" tall, wearing a black shirt and a black baseball cap.
The case is still under investigation by the OPS.
Anyone with information relating to this robbery is asked to contact the Robbery Unit at 613-236-1222 ext. 5116, or Crime Stoppers at 613-233-8477.