Clockwork and magic: Steampunk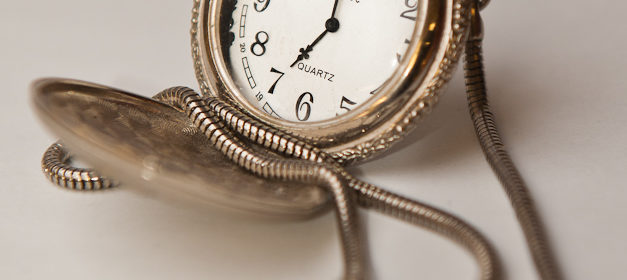 Picture this: a Victorian city filled with the familiar carriages and long skirts and top hats, proper Victorian ladies board airships and sport goggles, while equally proper Victorian gentlemen doff their top hats and brandish ray guns.
Is this the re-imagined past of an alternate universe or the way people in the past might have imagined the future? Either way, this phenomenon has a name, and that name is steampunk.
Have you ever wondered about the almost impossible technology in Christopher Nolan's The Prestige, or marvelled at the turning gears in Miyazaki's anime Howl's Moving Castle?
According to Mike Perschon, both of these films contain elements that make them part of the steampunk genre — if genre is even the proper term.
"We can speak of steampunk as a genre, but that's very limiting," Perschon said via email.
"Really, we'd only be discussing the literature, and that is only one portion of a much bigger thing."
Perschon should know— he has a doctorate in steampunk literature.
Along with teaching English at Grant MacEwan University, the Albertan professor runs a blog called "Steampunk Scholar" in which he details his ideas on the aesthetics and qualities of steampunk and compiles several lists of recent steampunk books and films. They include everything from The Prestige and Howls Moving Castle to Scott Westerfeld's Young Adult series Leviathan and Thomas Pynchon's Against the Day.
Perschon said he identifies steampunk in literature and film through three main components: hypervictorianism,"an exaggerated evocation of the Victorian and Edwardian periods;" technofantasy, "technology that looks like science and works like magic;" and retrofuturism – the idea that "the past envisions the future."
According to Perschon, these are the basic elements that must be identified to label something steampunk. Perschon also describes classic works often associated with steampunk, such as the novels of H.G Wells and Jules Verne, as precursors to steampunk itself – it's those early writers who often draw people into the world of steampunk.
Steampunk Canada founder Lee Ann Farruga said she has loved "Victorian-based science fiction" from a young age.
"I read Jules Verne and H.G. Wells and loved the movies of their works that came out in the late 1960s and early 1970s including The Time Machine and 20,000 Leagues Under the Sea," she said.
"When I was introduced to it as "steampunk" a few years ago, I had simply been given a name to describe what I already liked."
Farruga founded Steampunk Ottawa in 2009 with her husband, and created Steampunk Canada in 2010. She described the organization as "a hub for all the local (steampunk) groups across Canada . . . the website itself is a place where those who don't have groups . . . can talk about it."
Variety and Diversity
But what constitutes a steampunk group? The answer is as varied and diverse as the definition of steampunk itself.
Farruga said that while some groups have structured committees, others are just gatherings of people with a common interest. Activities include — but are not limited to — movie nights, pub nights, museum trips, anniversary parties, dances, conventions, and tea parties, all of course, with a signature steampunk twist.
There are steampunk book clubs as well and a Montreal-based-steampunk Live Action Role Play group.
"You think of it and we have it," Farruga said.
Similar to Perschon, Farruga defines steampunk as a "mix of old Victorian/Edwardian style with futuristic technology" but she also has something to add about what the term means to her.
"[Steampunk] is also a lot of other things including a community of creative minds, with a sense of fun, and an attitude of 'be splendid,'" Farruga says.
"It is a space to promote reusing. It is a venue to encourage children to look at science and history not as hard or boring, but as something weird and wonderful and worth learning."
David Hardwick  is an active member of the Ottawa community and a co-host of the steampunk Gadget and Gismo panels at G-anime and Ottawa Comiccon. He has an alter ego named Professor Edward Bandersnap, and said he first became a fan of "anachronistic history" as a child.
"I think the first time I fell in love with this alternate steampowered ray gun history would be when I, as a small boy, went to the cinema and saw 20,000 Leagues Under the Sea, I loved the whole aesthetic; the shape and design, the brass pipe organ and iris portholes, it was wonderful,"  he said via email.
 Re-inventing the old
Hardwick said he thinks of steampunk not specifically as a genre or a community but as an "elegance of style." After first discovering steampunk five years ago, Hardwick, an accomplished prop builder, began to create cosplay props for friends and family. His alter ego ties in with this, he said.
"I created the persona of Professor Edward Bandersnap, inventor of fantastical technologies, as a creator for the gadgets that I make," he said.
The attraction for him came in creating imaginary devices, which can be ordinary devices used in a new way. Hardwick said that a lot of the fun comes in re-imagining ordinary technology.
"A pipe can be a self lighting pipe, a telephone becomes a Peripatetic Telephonic Articulation Apparatus . . .  normal items can be fantastic and fun,"  he said.
That seems to be what everyone agrees on. Whether the future re-imagines the past or the past re-imagines the future, whether it's a genre or a community – whether it's for the fashion or the literature or the gadgets, steampunkers simply love the fascinating combination of old and new.