Queen's offers fast track to med school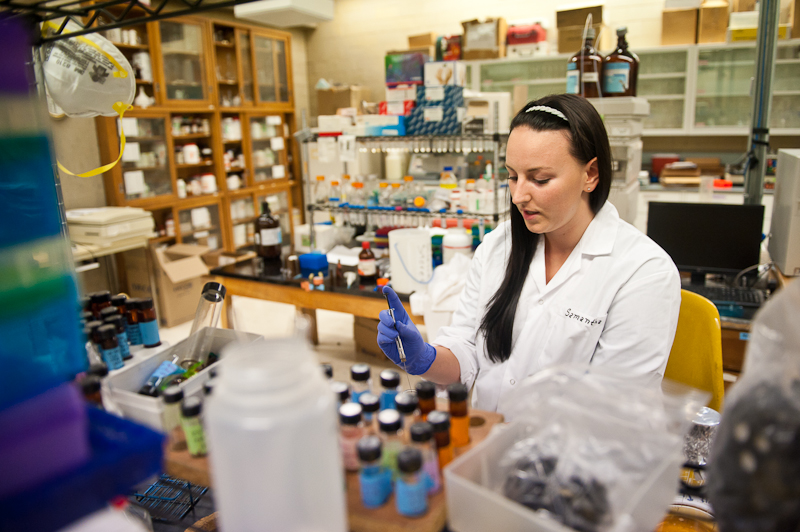 Queen's University is introducing a new program that will offer a fast track to medical school for 10 exceptional Canadian high school students annually.
"We're planning on seeking out 10 extremely bright and talented high school students who know they want a career in medicine," said Richard Reznick, the dean of Queen's medicine school.
The selected students will partake in two years of undergraduate study in the faculty of arts and sciences, as opposed to the traditional four years, and then they will be admitted into the four-year degree program in the Queen's School of Medicine according to the School of Medicine's website.
The program, Queen's University Accelerated Route to Medical School (QuARMS), is the first of its kind in Canada and will shorten the amount of time that it takes a student to get to med school by two years, according to a press release.
This accelerated route has been created in response to the prolonged amount of time that it takes for students to become physicians.
"It takes about 15 years to make a specialist from the time they finish high school and that's a long time," Reznick said.
"We've been lockstepped into our traditional ways of accepting medical students. This is about accelerating the pathway for those who know that they want to be a physician."
Reznick said this program is also in response to dated methods of training.
"We're going to make our mark on developing and analyzing new methods of training for our healthcare professionals of the future," he said.
The program will be used as a valuable recruitment tool by the university, Reznick said.
"We're interested in attracting the very best and brightest students and hopefully we will attract a unique set of extremely talented students," he said.
To make up for the decreased amount of undergraduate study, the program will consist of "experiential learning opportunities" according to the school's website.
Reznick was unable to give any specific examples of what these opportunities may entail but did provide a broad overview.
"These will be things like observerships," Reznick said. "Learning how to communicate with patients, learning some of the aspects of professionalism, learning about interpersonal education as it relates to the interaction of the health profession."
As an aspiring med school student at Queen's, undergraduate Spin Yonus said he finds this new program fascinating.
"I think it's an intriguing idea. In places like Ireland, people can go straight to med school after high school and don't need a four-year undergrad."
He said if given the chance, he would make use of the opportunity but he would be wary of the possible negative aspects.
"I think I would take off the two years because I'd rather spend six years to become a doctor than eight. Although, maybe the two extra years are good for maturity and maybe deciding that the medical field isn't right for you."
The prospective students must be nominated for the Chancellor's Scholarship and submit a supplementary application which will be considered by the QuARMS admission committee.
From a group of 300, 40-50 students will be selected to take part in an interview conducted by the committee. Then in early May, the 10 students will be selected.
Both the Ontario Medical Association and Canadian Medical Association stated that they were not in a position to comment on the program.